---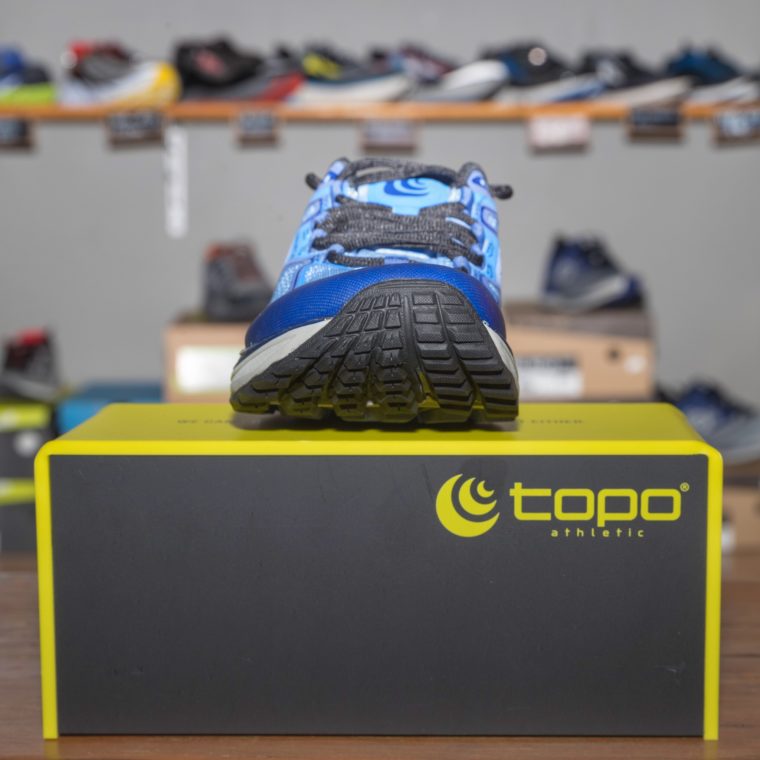 Every late December we like to try and guess what will be big in the world of Trail Running shoes for the upcoming year.  We're an ultra distance focused shop, so our list is biased towards shoes that can go 50km or more!
Here's what we think our best-sellers will be in 2017:
#Prediction7 Men's
Topo Terraventure – Already available, these shoes have a jump on the competition. We think the only shoes that can compete with them are the Lone Peak 3.0 and the Lone Peak 3.5–but each of those will only have 1/2 of 2017 to rack up sales. These Topos have the whole year! Wider in the toebox than the current Lone Peak 3.0, the Terraventure has a great midfoot and heel fit. The 3mm drop might win some folks away from Altra who are concerned about going "zero drop." It's light and nimble with enough cushion for 50miles or more. The most cushioned Topo trail offering to date.
Altra Lone Peak 3.5 (July) – All the same greatness as the LP3, but a wider fit. Great feeling upper: accomadating like the LP2.5 but sturdy like the LP3.
Altra Timp (July) – Look out Hoka and Olympus fans, you may just have a new shoe! At a 29mm stack height the Timp falls in between the Lone Peak and Olympus in terms of cushioning. The Olympus 2.5 (July) is slated to add about an ounce of weight, which could drive sales away from it right to the Timp. This is essentially the Torin Trail–and we wish it had that name!
Altra Lone Peak 3.0 (Now) – I know: so boring of us! But these shoes which launched in July of 2016 were at the Top of our 2016 Top7Trail Lists–soon to be released. So actually dropping them to 4 is noteworthy! Folks start to wait for the new version starting in about May, so they really only have about 4 1/2 months to rack up sales. And we know the Terraventure will take some sales away from the LonePeak Franchise.
Altra King MT (February) – Altra will have a big year! The King and Timp added to their trail line-up is huge! Vibram Mega Grip on these bad boys–and the new AltraEgo EVA. We think it'll take some sales away from the Altra Superior 3.0.
Saucony Peregrine 7 (Now) – The Peregrine 6 was big for us–and Saucony–in 2016. Version 7 should continue rolling. We only wish they promoted it more and/or sponsored a few notable trail runners.
Hoka Speedgoat 2 (July) – We've seen that it's really hard for any non-Altras –that don't have a launch date early in the year–to make our year-end Top7Trail lists. There's just not enough time to accumulate sales. But the SpeedGoat has a real shot! Way nicer than the original. Still not wide; but not excruciatingly narrow.
#Prediction7 Women's 
Merrell Agility Peak Flex (Now) – It's a mouthful but these AllOutPeak replacements fit and feel amazing.
Topo Terraventure (Now)
Altra Lone Peak 3.5 (July)
Altra Timp (July)
Saucony Peregrine 7 (Now)
Salomon Sense Pro Max (February) – Salomon finally nailed a high cushioned shoe; a bit snug but that doesn't seem to hurt the sales of women's shoes as much as it does on the men's side.
Brooks Caldera (Now) – The nicest Brooks shoe since the Original Cascadia. It feels Hoka-like, but also familiar to Brooks fans.
Notable Contenders:
New Balance Hierro 2 (January) – Fresh Foam and Mega Grip…what could go wrong?!
Altra Superior 3 (Now) – I wouldn't count out 5 Altra shoes making the men's Top7Trail list.
Hoka Speed Instinct 2 (August)
Brooks Pure Grit 6 (July) – Really nice uppers and WIDE fitting!
Inov-8 Park-Claw (July) – Not for parkour, these are nice and comfy all around good shoes.
---