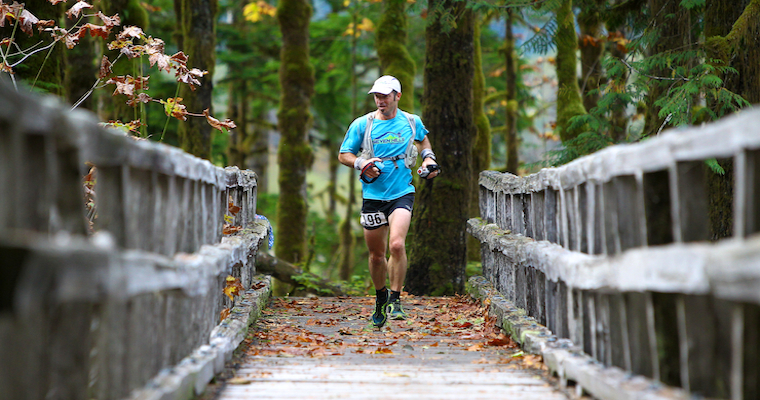 Next-up for Adam: Yakima Skyline Rim 50k 4.20
Mondo Slam Check-in from 4.14.14
Pearl Izumi N2 Trail Review:
I have been looking forward to getting into a pair of Pearl Izumis for a while. I love the look and have heard great things about them. I took them and ran.
The uppers are plush. Nice fit across the top of the foot and a lacing pattern which makes sense. The  bumpy lumpy laces actually seem to work and do not untie. The N2 has a low drop and a bit of a rockered front of the shoe leading to a roll off the forefoot. I find both very nice and they lend themselves to a quicker turnover than a flat format. The only rub I've heard about the N2 Trail is in the stability on slippery downhills. In my testing I found this to be somewhat true. The tread design works great on wet uphills but the knobs seem to be a one way gripper and give ground on sodden downslopes.
My overall opinion of the Pearl Izumi N2 Trail is positive. I really enjoy running in this shoe and would recommend it to serious trail runners. It is light and responsive and would rock on a dry course.
The downside of my experience with the N2 is the squeak. I have had two pairs of shoes in my life which have developed a squeak. My pair of Pearl Izumis developed a squeak in the left shoe after about 20 miles. I love this shoe when I am wearing headphones but without all I can think about is what is causing the squeak. I think it is a production flaw in the rubber. Even off my foot, bending the shoe, you can hear the difference in the sound. Odd. I had a pair of Hoka Stinson Trail Shoes I wore at Wasatch last year which also developed a squeak only on the right shoe. Even my pacers started to be driven somewhat mad by the ever present sound.
I would compare the P.I. N2 to the Scott Kinabalu in nimbleness and support. Both great for races up to 50 miles.
Thanks again to 7 Hills Running Shop, Phil and Pearl Izumi for the opportunity to test drive these shoes. Next up, the remodeled Scott Kinabalu 2.0.
Scott Kinabalu Review:
I ran most of my shorter distance races this year in the Scott Kinabalu. I love the weight, the rocker and the grip. The new upper (green/black)  is a big plus as I destroyed the upper on my old pair (the original color). Perfect shoe for runs from 5 to 50 miles. I have a wider foot and find the shoe snug but forgiving. As a trainer, it is perfect for Northwest winter running on roads/ trails as the sole is nicely grippy without the added weight of a beefier shoe.