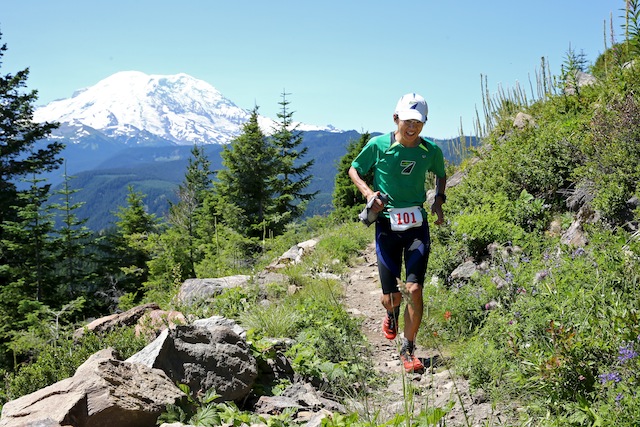 Masazumi was born in Fukuoka, Japan in 1971. He started running after moving to the Northwest in 2008 and shortly after he ran his first Ultra, The North Face Endurance Challenge 50m in 2011. With a long list of finishes (and not a single DNF), he has steadily improved from the beginning of his running career and had a standout season in 2014. Some notable finishes include:
1st Bellingham Trail Marathon
9th Chuckanut 50k
8th White River 50 mi
5th Gorge Waterfalls 50k
2nd Beacon Rock 50k
Masazumi also tackled the Ultra-Trail Mt. Fuji and Ultra-trail Mont-Blanc in 2014. Quite the season he had! His love of the Northwest trails and the local running community motivates him to get out and participate TONS of events. Chances are if you are planning on doing any local races this year you will see Masazumi out there, rocking a 7 of course!
Schedule
February 7th – Orcas Island 50k
March 21st – Chuckanut 50k
April 18th – Yakima Skyline Rim 50k
May 16th – Sun Mountain 50 Mi
June 19th – Bighorn 100 Mi
July 25th – White River 50 Mi