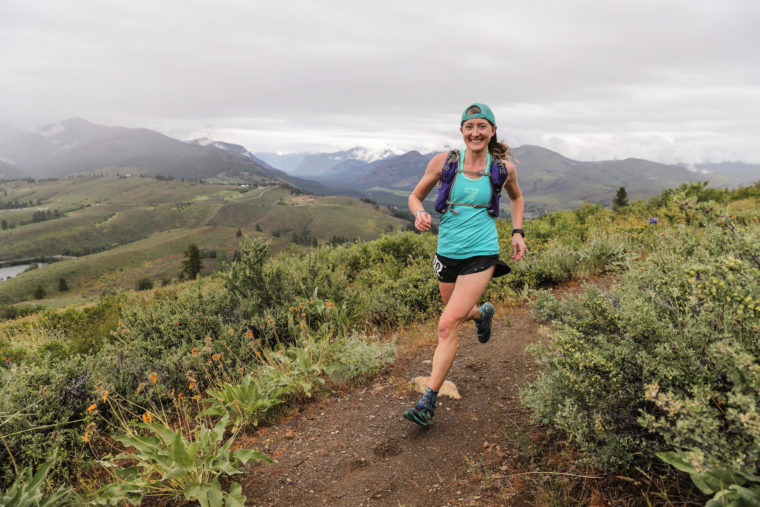 Rainshadow Running Sun Mountain 100k 2016

Kaytlyn Gerbin
Following her 2017 4th place at Western States 100: 7questions interview
Growing up in Wisconsin, I only ran when chasing my siblings around or when forced to during soccer practices. Fortunately I discovered running in college as an excellent way to explore my new city. My friend told me about this crazy PE class called "Marathon and Distance Running," so I registered for fun, not realizing that you needed to complete a marathon to pass the class. Thanks to that course, I eventually trained up to run my first marathon in 2011 (the Wisconsin Marathon), assuring my mom that of course, "I would only do just this one."
I quickly got hooked on distance running – after moving to Seattle for grad school I ran a few more road marathons and learned to turn my commuting time into running time (run commuting for the win!). Meanwhile, I was learning to explore the mountains here in the PNW any way I could. Hiking, backpacking, splitboarding, mountaineering: any adventuring in the mountains quickly became my favorite thing to do. Then one day while hiking up Cascade Pass, a trail runner flew past us. "Wait, what?!? People do that!?"
Not long after, I was walking out of 7Hills with my first pair of trail shoes. It only took one run up to Colchuck Lake to convince me that trail running is the best thing ever. I ran Baker Lake 50k in 2014 as my first trail/ultra race, and have been filling my weekends with mountain adventures and races ever since.
When not running/mountaingoating around the PNW, you can find me in working on my thesis research at UW.
I'm stoked to be representing Team 7Hills –hopefully see you out on the trails!