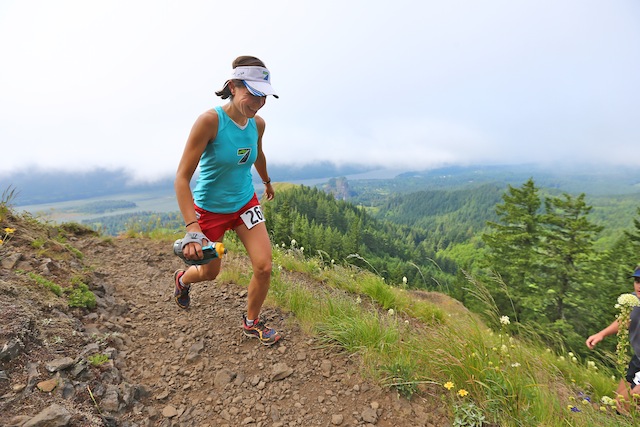 I started running at 16 when my marathoning Mom refused to let me sleep until 11 am all summer long. I got hooked, joined cross country, signed up for a half marathon, and realized that the further I ran, the happier I was. My first ultra was in 2011 at The North Face 100km in Australia- I realized that PBJs taste so much better after 5 hours of running, that walking can be faster than running, and that the community of trail runners is an incredibly wonderful thing. I moved to the Northwest because I love mountains, and you can find me there as often as possible. I'm drawn to racing because it's fun to do something you love really well. When I'm not running, I can be found teaching at Shorewood High School (Go TBirds!), having a beer somewhere, or I've snuck off to Whistler for a cheeky ski weekend. I'm stoked to represent Team 7Hills and can't wait to spread our mutual love of running further.
Schedule
Deception Pass 50K- December 14, 2014
Capitol Peak 34M- January 17, 2015
Orcas Island 50K- February 7, 2015
Sun Mountain 50M- May 2015
Beacon Rock (maybe 50k?)- June 2014
Maybe something European in August whilst I'm traveling.
Oregon Coast 50K