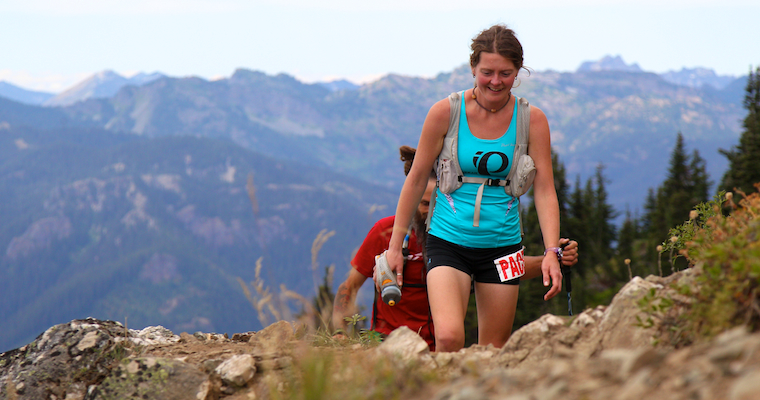 Heather's blog
Facebook
Twitter 
2014:
The HURT 100–3rd woman over all!!
2015:
"Redefining Happily Ever After" | Heather Anderson | TEDxNapaValley
Sun Mountain 50 Miles – 9:24:44 (6th lady home!)
Bio:
Heather "Anish" Anderson has been running ultras since 2009. Her first race was the Chuckanut 50k, which she is now co-RD of.  She has five 100 mile finishes (and counting!) including Cascade Crest, Plain, and Western States.  She has also thru-hiked the entire Appalachian, Pacific Crest and Continental Divide Scenic trails. She's completed the Pacific Crest Trail twice; the second time she set the self-supported speed record (FKT, fastest known time) in 60 days 17 hours––smashing the previous record by 4 days.  She regularly speaks about her experiences on the PCT as well as her journey from overweight teenager to record setter.