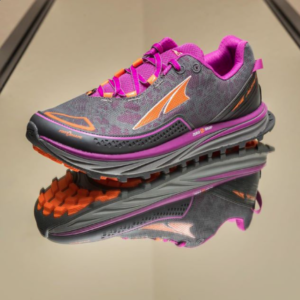 Summer is sizzling–and so are these trail running shoes!  We missed our Mid-year Top7Trail lists, so here we present our first ever #Sizzling7–the hottest selling shoes year to date at the shop.  Enjoy!
Women's Sizzling7
Topo Terraventure

– The Terraventure has taken the place of the Pearl Izumi Trail N2 in terms of a "go to" "everyone will like" option.  Yes they have a wide toe box, but these Topos seem to fit everyone!  Great cushion and traction, too.

Altra Superior 3.0

– The Superior is light, soft, and fits a bit less sloppy than the Lone Peaks.  If you think all Altra's are too wide for your foot, try the Superior: they just might surprise you!

Altra Lone Peak 3.0

– We only have 3 pair left as the Lone Peak 3.5 arrived in July with minor changes.  The Terraventure has definietly taken Lone Peak sales away.

Brooks Caldera

– A great fitting max-cushioned shoe from one of the most trusted names in running shoes: Brooks.  These feel way better (lighter, more flexible, less heel to toe drop) than Brooks' max cushioned Trancend road option that came out awhile ago.  So if you haven't tried the Caldera because you didn't like the Transcend–think again!

Saucony Peregrine 7

– Along with the Topos, these seem to be the most mass appealing trail shoes on the wall.  Wide toe box, but not as wide as Altra or Topo. Pretty snug heel; good cushion without feeling too high off the ground; and traction that looks and performs stellar.

Altra Timp

– The Timp has been in the shop for about 7 weeks, and it has already outsold every other trail shoe besides the previous 5 on this list.  By year's end the Timp could be in the Top 3.  It is the widest fitting Altra trail shoe now–but that doesn't necessarily mean as many women's sales as it does men's.

Hoka Speedgoat

– Another summer shoe made the list.  The latest Speedgoat made it to our shelves in early June and has been selling well ever since.  It reminds almost no one of the original Speedgoat–and that's a good thing!
Men's Sizzling7
Altra Lone Peak 3.0

– It seems like the past few years the question of which men's shoe will top the charts by year's end is settled Peak to Peak.  (Lone Peak sales through June vs. the new Lone Peak sales July through December.)  This year the LP3.5 hasn't sold quite as hot with the release of the Timp to compete for Altra fan's dollars.  Also, REI was given the LP3.5 in June, which definitely hurt our July LP3.5 sales.

Topo Terraventure

– The Terraventure, being available all year, could knock the Lone Peak franchise off the top of the heap!

Altra Superior 3.0

– With only minor changes over the last couple years, the Superior 3 has developed quite a loyal following who buy multiple pairs per year.

Altra Timp

– The Timp has had great success early–the hype behind it was pretty big, and it is a lot harder to find than the Lone Peak.  Will some bad reviews, like that by the Ginger Runner, hurt its sales going forward?!?  We hope not!  After being on the fence after a few runs, Phil at the shop is really happy with these.

Altra Lone Peak 3.5

– Same great shoe as LP3.0 but with a better upper, although the sizing seems to be an issue–again! Women's sizing seems to be the same, but most guys are going up 1/2 size from their LP3.0 size.

Saucony Peregrine 7

– Since its very similar to 2016s Peregrine 6 and v7 has been available all year, it'll be hard for it to fall out of the year end's Top7 lists.  It's a solid shoe!

Brooks Caldera

– The Caldera has appealed to Hoka fans who want a bit more space than the Speedgoat and Challenger provide.
Surprisingly our Top7 brands thus far were the same for both Men and Women!
Top7Trail Brands Year-to-date
Altra
Topo
Hoka
Brooks
Saucony
New Balance
Salomon
Thanks to Kay for keeping track and sorting all of the data!
Check back soon to see our best-selling shoes for August!
#Top7Trail