Altra Lone Peak 2.0
The Ginger Runner's Lone Peak 2.0 review.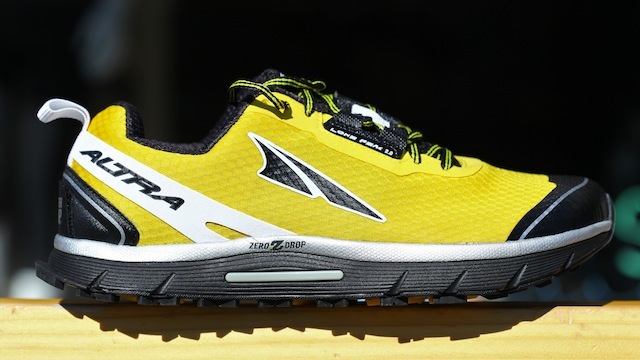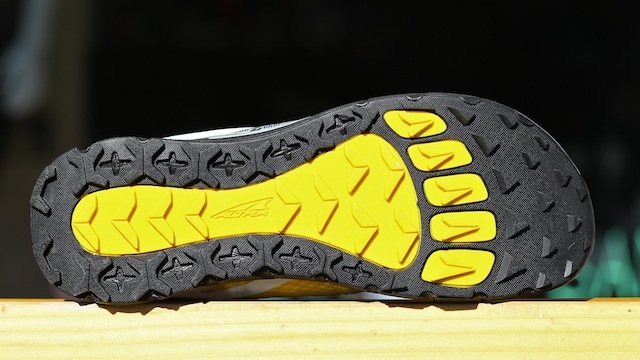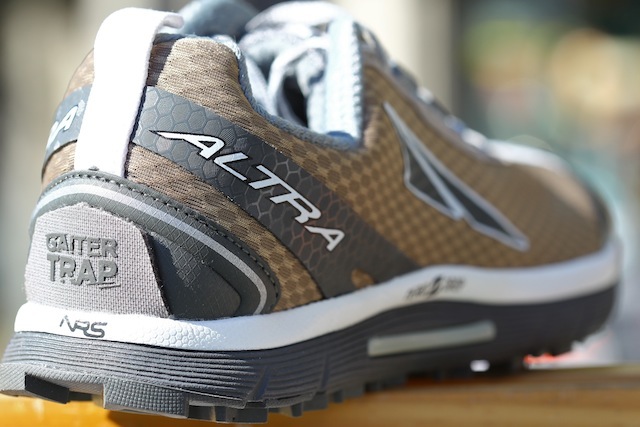 Michael Miller's review:
The Altra Lone Peak 2.0 is finally here.
I put a lot of miles on my Lone Peak 1.0s, which were among the top two or three trail shoes I've ever worn. In fact, while I was waiting on the 2.0 I actually Googled around in the sad hope some retailer in Bulgaria might have a stray pair of size 12s floating around the shop.
No dice.
But now the 2.0 has arrived at Seven Hills, and I have them!
And they're sweet.
To me, the new look and feel is a big improvement over the 1.5 (which I demo'd but did not buy). There's more cushion in the 2.0 (26 mm vs. 23 mm), a wider platform, and a more burly tread than the 1.5.
In their first couple tours of Discover Park, the 2.0 has been a great ride the out of the box.
On dry, rooted single track, the shoes dig in and respond nimbly to variable terrain. They are light enough to be suitable for long trail days, but sturdy enough to handle most any backcountry conditions. And though I haven't yet worn them in the rain, my sense is that the rugged 2.0 tread will do very well when conditions in the Pacific
NW turn muddy and slick.
The Lone Peak 2.0 features the zero-drop profile and wide toe-box found in all Altra trail shoes. It's a combination that many trail runners have embraced over the last couple years, and one that definitely works for me.
(Note to self: the moment you hear rumors of a "Lone Peak 2.5," stockpile a couple
pairs of these shoes.)
Matt Stebbins' Customer Review:
I won't pretend to be objective here: the Lone Peak 1.5's have become my go-to shoe. I was intentionally seeking out mean, nasty trails as part of my Wasatch training this past spring.  Phil convinced me to try these, so that I'd have a more protective shoe in my arsenal (other than that old pair of Cascadias I never wear and don't really like (too clunky), anyways).  The cushioning in the Lone Peak is significant, but it doesn't feel overdone, and though it's hardly a light shoe, it's never really felt heavy on my feet, at least not before the cushioning starts breaking down.  For me, that has never occurred at less than 500 miles.  The toe-box is wide, and allows my toes to splay, without allowing too much lateral mobility; my feet don't slide at all in these shoes, nor have they even once felt beat up after a run – and I'm now well into my third or fourth pair.  The rock plate takes a beating–saving my feet on long runs; I've put up to 16 hours without a shoe change in these puppies and haven't seen any issues.  The toe bumper is significant, and has probably saved me from more than one broken toe.   (I've bruised toes in these shoes, but have yet to lose a nail; by comparison, I've broken toes in several other pairs of shoes, as I get clumsy when tired.)  I definitely prefer these on steep and/or technical trails to anything else in current rotation, especially if it's going to be a long day.  The only potential negatives I can think of for the Lone Peak:  they aren't particularly suited to road miles; the toe bumper has, after a few hundred miles, begun to delaminate on each and every single pair (easily glued); they eventually rip out in either the instep or outstep, just behind the toe bumper, depending on your wear pattern (outstep for me, and never before 500-600 miles); there's no way I'll ever get a thousand miles out of a pair of these (as Altra advertises) – but I will get 500 miles or more, and that's enough for me.