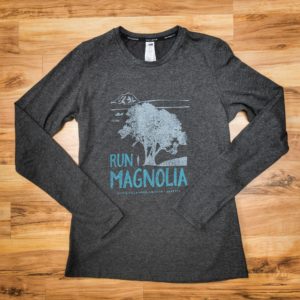 New Shoes Now in:
Topo Magnifly 2 – 25mm stack, zero drop, wide –amazing!
Inov-8 Park Claw 275 GTX – with new Invisible Fit Gore Tex!!
Topo HydroVenture – waterproof and a great fit!
Saucony Peregrine 7 Winter Versions: RunShield and Ice+
Altra Hiit XT
Altra Timp Trail
Altra Lone Peak 3.5
Salomon Sense Ride
Search #NewTrailShoes for our Instagram pictures of cool new trail shoes
Other New Stuff:
Run Magnolia Ts and Longsleeves!
Salomon and New Balance winter clothing
UltrAspire Lumen 115C and Lumen 100 W
Altra Gloves, Arm Warmers, Calf Sleeves
DryMax: The Walmsley Sock
Ultimate Direction Hardrocker 2017 vest
Altra 4pt Gaiters (for use with Lone Peak 3.5 and Olympus 2.5)
Muir Energy Gel – higher calorie, real food gels
Fun Stuff:
11.21.17 – Group Run with Territory Run Co – 7am
11.25.17 – An Evening with Jeff Browning (aka Bronco Billy): Group Run 6:30pm, Talk 7:30pm
12.2.17 – Group Run at 8am, followed by Western States Lottery Viewing Party
12.3.17 – Group Run with the Seattle Green Lake Running Group, 10am.
12.6.17 – Group Run with the Seattle Mountain Running Group, time TBD
12.7.17 – An Evening with Gavin Woody, 7:30pm
12.15.17 – Seattle Running Club Holiday Party!
Top7Trail 5th Anniversary edition
7questions interview with Kaytlyn Gerbin
Run data junkies can now join our Team7Hills Strava Club
#Team7Hills:
2017:
Heather Anderson completes the triple crown of hiking–for the second time!!  only the 2nd woman ever to accomplish this!!  PCT, AT, and CDT (continental divide trail) through-hiked all 2 times
Kaytlyn Gerbin wins the Cascade Crest 100! Matt Urbanski finishes 2nd in men's race. Seth Wolpin PR'd Cascade Crest after running the Wonderland Trail the weekend before!
Adam Hewey finishes the HardRock 100 miler–again!!  He's our resident Hardrocker!!
Seth Wolpin and Ultrapedestrian Ras completed the Harvey Manning Challenge over the 4th of July!
Kaytlyn Gerbin runs smart at Western States and claims 4th lady home! Top ten at this race is HUGE!
Matt Urbanski scorns the trail and takes to the road to run the 2017 Boston Marathon (2:39:13)
Kaytlyn Gerbin wins the Gorge Waterfalls 100k earning a Golden Ticket into 2017's Western States 100
Paige Pattillo finishes 2nd at Gorge Waterfalls 100k also earning her way into the Big Dance!!
Heather Anderson, Adam Lint, and Seth Wolpin all officially finish one loop at the Barkley Marathons
Keith Laverty finishes 9th at Chuckanut 50k and Masazumi is first Masters male for the 2nd year in a row.
 Group Runs:
Wednesday Night- 7:30pm
Saturday Morning – 8:30am *some Saturdays we will meet earlier and carpool to trails elsewhere
First Sunday of Every Month – 10am with Seattle Green Lake Running Group
Third Tuesday of Every Month: Territory Run Sunrise Run Seattle (Time varies dependant on sunrise)