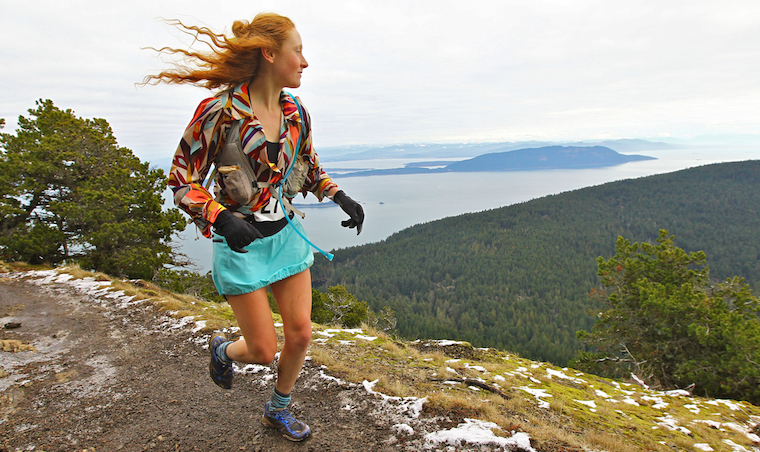 Alicia is proud to be the token Canadian of Team 7 Hills!
In 2012, Alicia attended the Cougar Mountain 50k, which also happened to be her second ultra. She surprised herself and won the women's race, but the real goal that day was social. To make new friends at the finish line she strategically brought some beer in her trunk. (Unchilled.) Well, she was in luck, she met some amazing new friends and fell in love with the Washington trail running community.

Fast-forward two years, and Alicia is already earning a reputation quite her own. She loves to have fun, and tries to remind herself with sparkles, onesies, and other colourful race accessories. And through her approach of keeping it fun, she's achieved some serious race results: in the past year she ran a personal best 50 miler time of 6:58.28, placed 2nd at HURT 100 in Hawaii, and in November, she was the top Canadian runner at the World 100k in Qatar. (Twenty 5k laps on road!)
When she's not on the trails, Alicia runs a non-profit called 
Girls Gone Wilderness
, she's developing a line of adventure clothing, and leads business development, partnerships and Ambassadors at 
RunGo
.
Upcoming races:
May 31st: IAU World Trail Championships with Canadian team – Annecy, France
Summer: would like to do a field event at a track meet.
August 29, 2015: Cascade Crest 100