April 2nd saw runners take on Rainshadow Running's Gorge Waterfalls 100k. This year the gruelling out and back race along the Columbia River Gorge was both a Western States Golden Ticket race for 2016, and a qualifier for the 2017 race.
While Rui Ueda (9:09:37), Chris Mocko (9:10:04), Jodee Adams-Moore (10:27:58) and Amanda Basham (10:34:10) took the top spots, picked up their WS100 Golden Tickets and can now choose to test their legs out on the coveted Western States 100 course this June, the real contest everyone is excited about was of course our Rainshadow Running Prediction Race.
With a racing red Salomon S Lab Sense Ultra Set at stake the competition was fierce. Asked to predict how many of the 330 odd registered starters would finish this intense race, guesses varied from 155 to 313.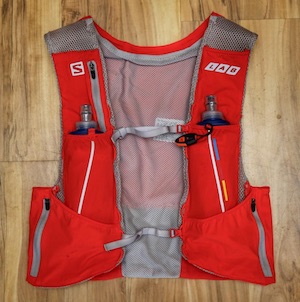 Now that Rainshadow Running have published the full results we can reveal that while two entrants were closest to the magic number of 218 finishers* no one was able to correctly predict the right answer.
It went down to a tie break:
Submit 3 numbers:
A) TOTAL NUMBER OF FINISHERS
In the event of multiple entries being closest to correctly guessing the number of finishers we'll then drill down to:
B) TOTAL NUMBER OF FEMALE FINISHERS
C) TOTAL NUMBER OF MALE FINISHERS
So who was able to guess the closest male/female split?
Our very best congratulations, and a spanking new racing red Salomon S Lab Sense Ultra Set hydration pack goes to…
*DRUMROLL*
…JESSIE MCCLURG!
Well done Jessie! We hope you love your new running pack!

Extra round of applause to Jessie as she is not only the queen of our Gorge Waterfalls 100k Prediction Contest, but she was also one of those amazing 218 finishers! Stout work on both counts. Well done!