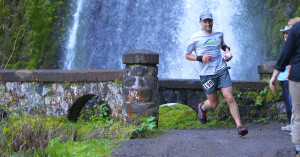 So excited to do our #First7ToGlenn Contest again for both the Gorge Waterfalls 100k on Saturday and the Gorge Waterfalls 50k on Sunday.
This race produces some of the best trail running photos imaginable! See Glenn's past Gorge photos on his site. See race details here.
There will be 4 winners for each race; ideally 2 women and 2 men per race. The First and Last male and female 7 to be photographed by Glenn at the correct spot.
Who is a 7?
Anyone who wears any of our logo'd gear: Shop Logo or #team7hills 7 logo.
Where will Glenn be at the Gorge:
Depends on conditions…but for the contest, the spot we'll look for First and Last 7s will be the last spot Glenn shoots at.  This could be a different spot from the 100k to the 50k.
Rules:
Employees or Sponsored Team 7hills runners and Ambassadors cannot win
This is not a speed contest; it is a photo contest.
If you beat Glenn to the spot, and thus don't get photographed, you cannot win. Glenn might leave the spot to go on to the next spot, possibly missing several 7s. Sorry!
The logo must be visible in the photo.  If you do a crazy jump or spin, the logo might not appear and the next 7 will win.
More likely, the logo might get covered up by a pack or the person in front of you!
Seven Hills stickers do not work to win; only clothing, hats, visors, and compression sleeves–although the logos on the compression sleeves appear on the backside, so that might be tough to win that way!
The $50 Trail Bucks have very few restrictions–see store for details. They are not $50 cash. Ideally they are used in the shop; phone or email orders have an extra restriction.
Rainshadow Running Gorge 100k Prediction Contest