Team7Hills sponsored runner Masazumi Fujioka is having an amazing start to 2016. In February he won the Rainshadow Running Orcas Island 50k and on April 8th he raced his way back on to the top podium spot at the
Zion 100.
Featuring four rather stiff climbs and some stunning scenery, the Zion 100 is a punishing race held on terrain adjacent to the Zion National Park in Utah. This year the weather decided not to play nice, and wary of potential hazardous trail conditions caused by sustained downpours turning the course into a slippery muddy mess on the steep climbs the race director encouraged runners to consider deferring to 2017 because of the extreme conditions. Of those that started, only 62 finished the intended one hundred mile route. The rest of the finishers were pulled from the course in the latter miles and the official race was shortened to 90 miles, give or take.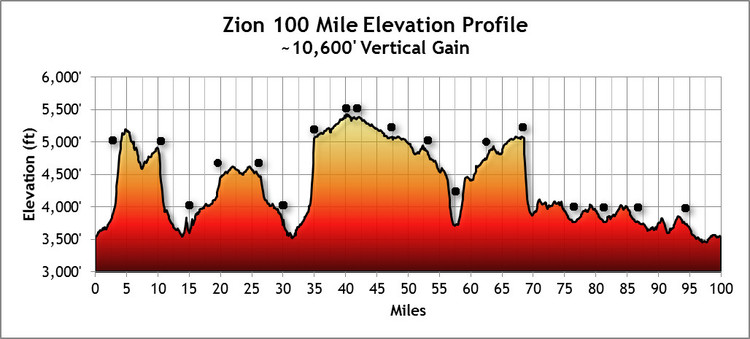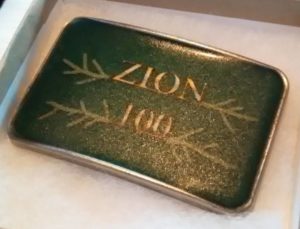 Seven Hills Running Shop friend and regular, Arya Farahani, also ran the Zion 100 and finished the race (25:16:13) before conditions got really bad. Arya reported that "
conditions were wretched
" and "
horizontal hail followed by downpours […] turned the desert to the worst mud/clay imaginable. Huge congrats to Masazumi who crushed it and took home the win! He was so fast he missed all the "fun" weather.
"
Kudos to you too, Arya. Well done making light work of such atrocious weather and earning that very well deserved buckle.

MEN:
1 Masazumi Fujioka, Mill Creek WA, 44 (17:36:50)
2 Sam Reed, Honolulu HI, 33 (18:11:23)
3 Andrew Knapik, Salt Lake City, UT 23 (19:36:38)
WOMEN:
1 Kathryn Drew, Vancouver BC, 29 (23:01:49)
2 Amber Weibel, South Lake Tahoe CA, 37 (23:10:43)
3 Natalie Pickett, Kingsport TN, 35 (27:05:29)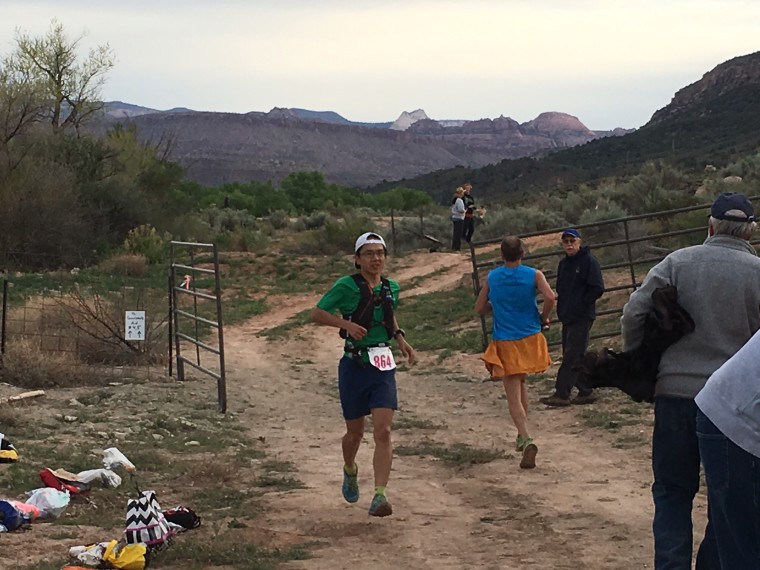 #7Questions for Masazumi Fujioka
This week, in between resting up, and then heading to Yakima to help out at the #Team7Hills aid station for the Yakima50k, Masazumi took some time to answer our questions:
1. What put the Zion 100 on your radar and enticed you to add it to your race calendar?
To prepare for a big 100m race planned in this summer, I wanted to do some 100 mile in April. I found Zion 100 has a good reputation from runners who have done it before. In addition to that, I had never been to Grand Circle area and really wanted to visit some day. So there was no reason to miss it.
2. In the past you've mentioned the importance of mimicking your target race in your training. How did you prepare for Zion while living in the PNW?
I didn't have experience of running around Zion. So I read some blogs and listen to stories of those who ran the race before, and was saying that it's often very warm and dry. The only trail I could come across was Yakima Canyon where I ran Yakima 50k last year. So I went there two weeks before the race and did some long preparation run. It was kind of similar and worthwhile.
3. Can you tell us a bit about your experience racing the Zion 100?
First of all, the view from mesas was stunning and beautiful. I really enjoyed running the scenic 100m.
There were several distance races on the same weekend, and 100m and 100k started at the same time. After starting the race, there were some runners in front of me but I had no idea if they were running which distance. I didn't want to fall away from the leading pack, so I followed it. By around mile 25, I figured I was already the leader of 100m with record pace.
The toughest part was the middle of the race between mile 45 and 75. Except for a few steep uphills and downhills, it was relatively flat. Flat section is not always easy in ultra. I can hike and take some breath when it's too steep whereas I have to keep the same rhythm and speed when it's runnable. There was no other 100m runner by then, so I had to make my pace alone.
By mile 80, I had about 1 hour gap between 2nd and I was almost certain I could win. But there was a small trouble at the homestretch. Several miles after leaving the last aid station, I could not find any ribbons on the trail and had to wander around for more than 10 minutes. I had to wait for several 100k runners who were running the same course to figure out the right direction. Eventually we found that the route was right. No easy race.
4. During your 100 mile run you surely must have hit some emotional and physical low points. What did you do to cope and get through those troughs?
When I'm really at low point, I imagine my wife Yoshi waiting at the aid station. She always supports my 100m race. It is a motivation to get to the next aid station, and I have never missed to reach the finish line so far. People cheering me along the course or remotely also help me motivate a lot.
5. What were your shoes and gear of choice for this race? Were you happy with your decisions or in retrospect, would you have picked differently?
Merrell All Out Peak until mile 80. They are my go-to shoes for 100m. They have sufficient cushion for long race yet not too soft, and handle most situations. Then I got a storm which made the soil so sticky cray and I switched to Salomon S-lab Speed from mile 80. I normally use them for my 50k or 50mile. They handle muddy trail really well. I am always satisfied with them so I wouldn't have chosen different ones.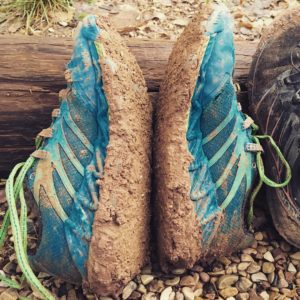 6. After winning the Orcas Island 50k in February you mentioned that Krissy Moehl's talk at Seven Hills Running Shop spurred you to add some core work into your training. As a masters runner you felt that you had to work harder to maintain muscle strength and stay in shape. Have you managed to be diligent incorporating cross training and maintaining a balance with running?
Yes, in my head I knew about the importance of core works for aged runner, but Krissy's advice was the trigger to include it to my training. I do single leg squat, single leg dumbbell dead lift and dumbbell stepping lunge roughly twice a week. It also helps ability of body balance. Until then, I often sprained my foot before while running in the mountain.
My monthly mileage is between 250 mile and 300 mile. Adding more mileage than this will increase the risk of injury. It takes more time to recover now than when I was young. So, I add elliptical trainer workout every day after my daily run to keep my fitness.
That's already my routine so I don't have any problem in training 6 days/week. .
7. We love having you representing Team7Hills, thank you. 2016 is still young, do you have any other exciting running goals lined up for the year? Where will you take the 7 next?
I am 7th on the Hardrock 100 waiting list now and in a good place to stand at the start line at Silverton in July. That's my biggest target this year. I also have UTMB planned in August, but it will be just a fun run if I run Hardrock. It's going to be a fun summer!