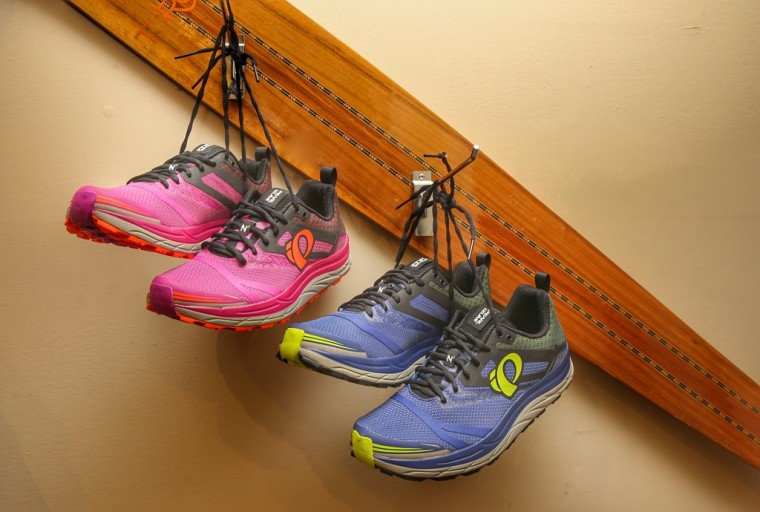 In the spirit of the NFL Draft's opening night, we venture to do our own #ShoeDraft for the best New Trail Running shoes for 2016.  Since all of our monthly best-sellers list are Top7, we'll draft 7 shoes into your shoe rotation:
Team Max Cushion – Altra Olympus 2.0 – This shoe is more than just cushion; it's space for your toes and awesome traction.
Team Minimal Mayhem – New Balance Vazee Summit – Built from the road racing shoe platform of the long-popular 1400, you'll feel fast and close to the ground with this pick.
Team 7hills – Pearl Izumi Trail N3 – Pearl Izumi has been the brand that we've built the shop around; any new trail shoe from them will be top priority!!
Team Western States – Altra Lone Peak 2.5 – Team #ws100 could have just as easily picked Olympus2 if it had still been on the board.  #ZeroLimits
Team Old School – La Sportiva Akasha – Some teams feel the need to pick only tried and true names.  Akasha is the best of the best new shoe from the old school trail brands in 2016.
Team Big Road Co – Saucony Peregrine 6 – Easily the best new trail shoe from the "Big Road" company running brands.
Team Offense/Defense – Hoka Clayton – The Clayton will go both ways: road and trail; fast and slow; long and short–Better than any other shoe could claim.  Just watch out for the mud.
Thanks for having fun with us!
Go Hawks!!
Check back soon for April's #Top7 Shoe lists and first ever #Pack7 list of the best hydration options!
-7hills